Accounts receivable services is a debt collection service located at 6160 Summit Drive, Suite 400, Minneapolis, MN 55430. The company both lends through the MedCredit division, which operates similarly to CareCredit, and collects through the Reliance division.
Accounts receivable services are just collection agencies. They collect payments for some debts where they financed debts, and they also collect for medical services a medical facility or doctor supplied. When debts are sold, the original creditor gets only a portion of the account. This improves their cash flow.
But the person who collects has no personal knowledge about the receivables or the patient. They don't know if you paid for it. They don't know if you are the person who received the services. They were not there when you went into the office or hospital, and they don't have your records.
And as they said on their website, they represent the doctor or hospital. They do not work for the doctor's clients. They only receive payments from medical companies and businesses.
Accounts Receivable Outsourcing Services
Doctors and medical facilities are in the business of supplying medical services. They often fail to collect customer payments. They depend on receivable management services to collect and make the accounts receivable process into a profitable cash cycle.
Often these payment processing services may take care of the billing process but often lower customer satisfaction and have problems settling customer disputes.
Companies Pay for Account Receivable Outsourcing Services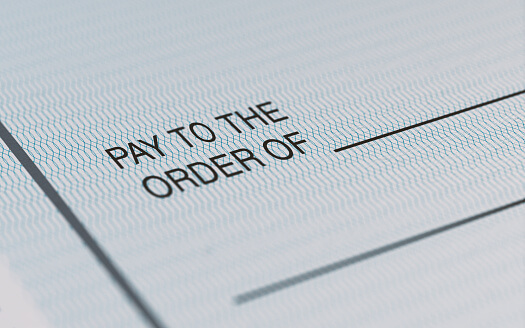 The accounts receivable process is the business of collecting outstanding receivables. And this outsourcing can be offensive to clients and customers. The collection rates for "accounts receivable management can be 40% or more of the amount owed.
However, how much of the bill is owed? When you get 40% of what you collect, you often fail to apply all the insurance proceeds or medicare.
The Need to Convert Accounts Into Cash Flow and Company Resources
When doctors or accounts receivable services are audited for medical billing, they are often fined for overbilling clients and medicare. In one Kentucky case, a Doctor was fined 25 million.
Why was he fined? He was fined because of overbilling by accounts receivable outsourcing the AR services and AR tasks. Doctors provide patient care. AR services are a business requirement. Therefore, every business needs company accounts converted to cash.
But when doctors use other companies to collect accounts receivable, they lose control of the process. Instead of streamlining solutions and being efficient for the customer, receivables are focused primarily on benefiting the servicer.
Receivable Management Services and the FDCPA
When a third party collects, the FDCPA comes into play. But if the service purchases the obligation and is merely collecting their accounts receivable, the FDCPA does not apply.
When a company lends money and only collects its own money, it can be free to violate the FDCPA. Their tactics may be unfair trade practices, but they are not a violation of the FDCPA unless they are collecting for a third party.
Business Requirement of Cash Flow and Business Growth
Business growth requires cash flow. Outstanding invoices collected in a timely manner mean the business is paid faster. Small businesses rely on account receivable services for collecting monthly statements and data security.
But often, accounts receivable outsourcing is more focused on generating revenue and cutting costs. Whether you pay becomes the focus instead of access to benefits and services.
Credit Reporting and Follow-Ups
Customers rely on medical personnel for follow-ups and solutions to health problems. However, accounts receivable services are primarily concerned with cash flow and collecting accounts receivables. Accounts receivable services damage credit reporting and fails to follow up with customer care.
Their core competencies are being accounts receivable collectors, and they spend time discussing payment terms with customers interested in medical services. Using their position of trust to collect accounts means a customer is often intimidated instead of being serviced.
Accounts Receivable Outsourcing Services and Customer Care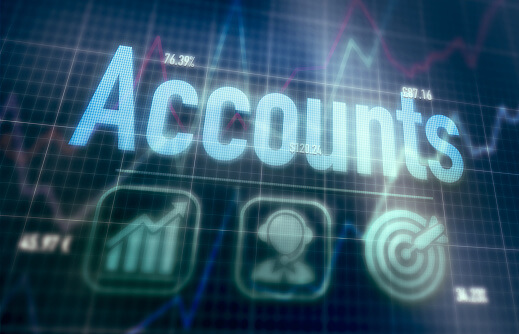 Outsourcing may efficiently increase working capital but managing the resources customers want and need is customer care. This is what customers are paying for. Managing these resources should be most businesses' number one focus and job instead of cost-cutting customer benefits.
When Accounts Receivable Management Services Calls and Record the Call?
Remember, who you are talking to is just a debt collector. You are an income source to an accounts receivable collector. He is only concerned with how much he can profit. Debt collection services will often claim to know the law.
Often they only know how to manipulate and intimidate. If you are sued by accounts receivable services, record the calls and keep any written documents.
Often a lawsuit is a contest of he said vs. she said. Accounts receivable management services may have some document images from the original office, but they do not have the original records. Recording the call and keeping paper records is important if you are being sued.
Your Actual Payment Records are Not in the Hands of Receivable Management Services
But account receivable management often has no records of what insurance paid or medicare paid or information about the procedure. Their only job is to collect the maximum to increase their business profits. Their cash flow model is efficient in collecting from you. If you ask to see invoices, they often have no business records. They rarely keep records except when they make a loan. Your payment account records and payments are usually kept by the provider.
New technologies often use document images instead of original records. The real record keeper is in the doctor's office. Accounts receivable management services do not maintain the records. They do not store the records or are responsible for ensuring the data is accurate.
Receivable management services are only for debt collectors. You cannot depend on their records because these records are not maintained by businesses in the normal course of business. Their records are normally hearsay evidence.
What This Means is This System Can damage your Credit Report?
This company will send out invoices to collect payments on accounts receivables. But the records themselves, which include the person's identity, can be in error. If money is collected in error from invoices which are in error customers suffer. Outsourcing has not worked for the business. Customers often pay the bill whether or not the amount is owed.
The customers trust the doctor and often assume the debt is accurate. It often looks like the doctor sent the bill to the customer. However, these invoices are not generated by the doctor. They are instead generated by accounts receivable services, which claim invoices are accurate.
Answering a Lawsuit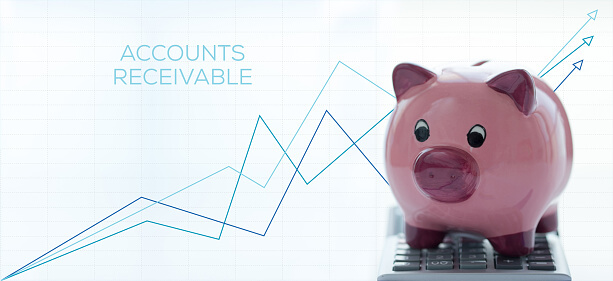 Every lawsuit allows the defendant to file an answer. In Kentucky, this is a 20-day rule. An answer should assert the affirmative defenses and any counterclaim to the lawsuit. Often when a debt collector is attempting to sue for debt, there are claims which can be made against the business, doctor, office, or hospital.
Also, discovery can be issued to the company suing you after filing the answer. Often Receivable services will not have the business records to prove you owe the debt or that you were even the person who received the services.
Contact Us for Free Consultation with Nick!
Our office handles debt collection lawsuits and files bankruptcy cases. We sue the debt collectors back. Whether you own a business and are sued, or you are a consumer sued by a business attempting to garnish your wages, you have options.
We offer a free consultation to consumers and businesses who have been sued or need protection.
Resources for Bankruptcy
Louisville, Kentucky Bankruptcy Forms
Benefits of a Chapter 7 Bankruptcy • Video
What is the Student Loan Brunner Test?
Filing Chapter 7 & Chapter 13 Bankruptcy
Student Loan Bankruptcy Qualifications
Chapter 11 Business Bankruptcy Information
If you are considering bankruptcy, don't delay because timing is crucial. I am here to help you. So, contact my office immediately to start the conversation—Nick C. Thompson, Bankruptcy Lawyer: 502-625-0905.