These are the top ten questions to ask a bankruptcy lawyer. If you get the wrong answer, consider another attorney.
Every bankruptcy lawyer will have a free consultation. The bankruptcy lawyer is often also selectively shopping for proper clients. It is worth it to find out whether the bankruptcy attorney is qualified. Often, they aren't. You should not be selecting an attorney from advertising.
You are paying for his ability. An experienced bankruptcy lawyer means the bankruptcy will tend to go smoothly. You should bankrupt the maximum amount of debt and keep the maximum amount of assets. This is purely a financial decision, and emotions should not be involved. You owe your duty to yourself and your children, not the creditors.
How Much Does a Bankruptcy Cost? And How do I Pay for It?
A qualified bankruptcy attorney's fee will be the same as an average refrigerator from Lowes. In 2023, attorney fees were about 1400 for a single Chapter 7 and 1600 for joint married couples. The filing fee was 338. The moment you file bankruptcy, you no longer owe your past debts. And you no longer owe your attorney, which is why attorneys want their Chapter 7 fees upfront.  Attorneys can lose a license by charging for pre-filing work and collecting later.
This includes your attorney fee so that he will collect the fee for pre-petition work up front in our Western District of Kentucky. In the Eastern District, Judge Wise allows bifurcation, splitting the casework into two parts so part of the work can be paid post-filing. Judges review attorney fees and disallow the attorney's fees if they do shoddy work.
Hire a Good Attorney for Chapter 13
Don't worry about Chapter 13 lawyer fees. The courts generally pay all the attorneys the same fee for Chapter 13. The court pays it from your Chapter 13 plan payments. Therefore, hire the best attorney and don't worry about the cost in Chapter 13. Hiring a cheap bankruptcy attorney means you get an affordable bankruptcy attorney when you could have had an experienced bankruptcy lawyer.
Who is a good bankruptcy attorney? Someone who has done bankruptcy cases for years. He knows the bankruptcy code, the bankruptcy court, and the bankruptcy law. He has filed thousands of bankruptcy cases, just like your bankruptcy case.
Should I File a Seven or a Thirteen Bankruptcy?
People who have little income and assets usually don't need a 13. There is a means test where you automatically qualify for a Chapter 7 if you make less than the average income for your family size. If you have larger necessary expenses and your budget shows you can't afford a Chapter 13 bankruptcy, you can still pass the test and qualify for Chapter 7 bankruptcy.
13 is Only Designed for People Who Can Afford Repayment
Chapter 13 is designed for people who can afford a Chapter 13 payment or have too much equity in their home or auto. It is also helpful to people with tax and student loan debt or foreclosures. Chapter 13 is used to manage debts that otherwise survive the Chapter 7 discharge.
Be careful because a Chapter 13 bankruptcy triples the attorney fees of Chapter 7. A bankruptcy lawyer makes more money when debtors fail the means test and have to file a 13 instead of a 7. He earns a second fee if their case fails and they have to refile. Make sure the attorney works for you and not his fees.
How Do I Protect My Property?
The bankruptcy trustee and bankruptcy court do not want your favorite deer rifle. Some people still worry about that in Kentucky or Montana. Too many people worry about not having enough to start over again. However, each state usually has state exemptions and chooses whether to use the federal exemptions or their state exemptions.
These exemptions are normally large enough that you can file as a Chapter 7. Your attorney should go over this with you in the initial meeting.
The Kentucky Exemptions
In Kentucky, we use federal exemptions, which are larger than the state exemptions. For instance, you can keep about 28,000 in equity in a home. Married and both of you on the deed? Double the exemption.
You get a 4000 dollar federal exemption for the equity in a car. The right bankruptcy attorney will work with you to ensure you do not lose property that can be spent or converted into other exempt property.
If you risk losing property, you may want to file a 13 and keep the property with the excess equity or sacrifice it to lose the debt. I had one client who paid the trustee 10,000 for his car but discharged 26 million in debt.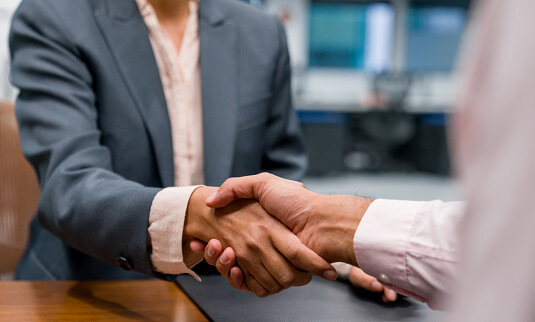 Ask a Bankruptcy Attorney about Keeping any Personal Injury Award or Inheritance.
Property that belongs to you includes not just your current assets but future assets, such as a lottery ticket, which later wins. If you have a pending lawsuit, you need to list it as an asset. You are allowed to keep some of it. You are not allowed to keep a million and file for bankruptcy without turning over assets to the trustee.
What Can I Include in My Budget?
Any bankruptcy petition consists of your budget and a balance sheet listing the assets and liabilities. Bankruptcy laws allow you to budget for reasonable expenses. Filing for bankruptcy means these expenses are met. Our website has a list of often forgotten expenses like school for the kids, retirement plans, student loan repayment, and daycare, which should be included.
Your Financial Future and Filing Bankruptcy
But unforeseen expenses can crop up later. If that happens in a 13, you can amend the budget and the confirmation order, reducing your plan payments. A law firm usually expects to appear a couple of times after confirmation to make adjustments to the 13 plan.
Ask your prospective attorney about what will happen if financial difficulties happen after your court appearances. Bankruptcy lawyers expect things to happen. If you know you have a medical operation next year, you need to put it in your payment plans.
Who Should be Filing for Bankruptcy?
People often file for bankruptcy to stop foreclosure. But a 13 is for five years. What do you do if you become ill for a few months and can't make the payments? The plan can be amended so you can catch up over time. That is why, with Chapter 13 couples, I normally only have one of them to file bankruptcy cases. You can file a new petition in the joint owner's name if the plan fails.
What is a Chapter 20?
If you qualify for a Chapter 7 and you need a 13 due to a foreclosure, tax, or student loan debt, it becomes harder to repay 50,000 of unsecured debt in the 13 than if you only had the mortgage to repay.
First, you discharge the unsecured debt by filing for bankruptcy as a Chapter 7. The day after Chapter 7 discharges and closes, you can file a 13 to cure the mortgage default with no unsecured debt. Planning your bankruptcy and planning properly means you keep more money. There are a thousand strategies you learn over 35 years of being in bankruptcy court. Working for the tax department and lenders and then switching to being a bankruptcy attorney gives you the knowledge.
When Will My Credit Recover After the Bankruptcy Process?
Filing for bankruptcy is the beginning of getting your credit back on track. Not the end. As long as you are behind on bills, your credit suffers. When you are filing for bankruptcy, debts are no longer reported as being in default. Instead, you no longer owe the debt, and accounts should be listed as account closed, replacing the information claiming you are in default. It should increase if you have a low credit score. If you have a high Fico score, your score decreases.
When is My Bankruptcy Case Over?
While you are filing for bankruptcy, there is a temporary federal court order called a stay that protects you from creditors. When the case is over, the discharge order becomes the permanent court order that prevents creditors and collections.
Chapter 7 cases last about four months. A 13-case process lasts either three years or five years. Debtors who make less than the average income can have a 3-year case, but payments may be higher than a 5-year case for them. Persons who make more than the average income must have a five-year plan.
Contact Us for a Free Consultation to Ask a Bankruptcy Attorney, and Let Us Explain
All bankruptcy attorneys are a debt relief agency by an act of Congress. They are regulated by bankruptcy laws, not the code for debt settlement agencies. They often do debt settlement when that is better than bankruptcy. Bankruptcy lawyers have the same attorney-client relationship with you as any other law firm.
It is a hard area of the law. In 2005, it became so difficult that half the lawyers quit filing cases. A bankruptcy lawyer also has to know family law and other rules to advise you on your bankruptcy options. Your initial meeting should be with an attorney. Many attorneys give you to a paralegal. You need a clear understanding and feel confident that your essential questions have been answered. Too often, people file, and clients are not informed. Therefore, contact us for the most reliable and trustworthy services.
Resources for Bankruptcy
Getting Started with Your Bankruptcy
Louisville, Kentucky Bankruptcy Forms
Getting Your Fresh Start Through Bankruptcy
Your Fresh Start on a New Budget with Bankruptcy
Nick Thompson – Kentucky Foreclosure & Bankruptcy Attorney
If you are considering bankruptcy, don't delay because timing is crucial. I am here to help you. So, contact my office right away to start the conversation. Nick C. Thompson, Bankruptcy Lawyer: 502-625-0905.