If you are renting an apartment after a Chapter 7 bankruptcy filing, the landlord should not have a problem with the fact you filed a Chapter 7. What has happened is that you now have little or no unsecured debt to prevent on-time payments.
You can't bankrupt a debt for his lease until eight years after you filed your last Chapter 7 bankruptcy, when you become eligible again to file bankruptcy. Your car payment and your rent or lease payments should be your only expense. What often keeps someone from paying rent is too much unsecured debt.
Chapter 7 cures that problem by eliminating almost all unsecured debt. Now that the unsecured debt is gone, you should easily be able to pay rent. Some apartments will rent to you without credit checks, and the websites which list these apartments are at the bottom of this page.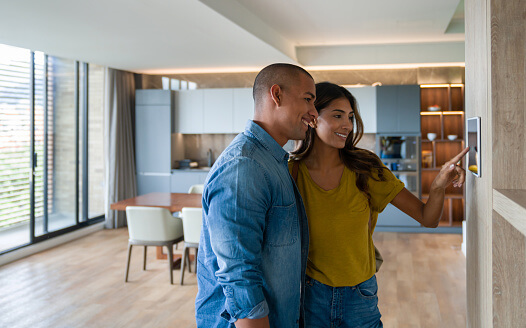 The ABCs of Getting an Apartment After a Bankruptcy Filing
Three items effect your ability to get a rental application approved.
You net income after expenses
Your history of paying rent on time and keeping care of the apartment.
The security you offer to guarantee payment.
If there is any other reason for turning you down, the landlord may be discriminating. The only reason for renting to a prospective tenant is profit.
Renting to someone who has just walked out of a Chapter 7 bankruptcy should be far safer than renting to someone who may have lots of secured debt. Also, the person who just filed for bankruptcy is often more cautious about having debt than someone who has never had a problem before.
There can be a worry that the tenant will not take care of the apartment, but the primary question in whether or not a landlord should rent to us should be whether rent will be paid on time.
Your Ability to Pay Rent Payments
Let's face it; the landlord doesn't need or want your problems. If you don't have enough income to pay rent, he often doesn't want or need you as a tenant. If you have money problems such as child support for three mothers, he probably feels that is your problem, not his.
Your employment history should show a stable financial situation. The fewer jobs and the longer you have been with an employer, the better. The larger the income, the better.
If you have an unstable employment history, he worries you either won't work or can't work. Either way, he assumes you won't pay him, and rejects a rental application. Come prepared to provide pay stubs, w-2s, or tax returns as proof of your disposable income.
It Isn't Just Your Income; it is Your

Net Income

They Look at
Before doing a credit check and looking over an application and rental agreement, they will want this proof of income. They often ask about your budget and expenses. They will estimate your monthly food and other expenses if they don't.
There are plenty of people who have high-income jobs and stable employment history. But even a high income can't afford the apartment if your expenses leave you with no disposable income after the bankruptcy discharge. Any situation should have been solved by your bankruptcy case.
The 2005 bankruptcy code changes made every bankruptcy lawyer a debt relief agency. Your law firm and bankruptcy filing were supposed to give you that debt relief. Your income history, such as paystubs or prior tax returns, will help prove your wage history. But you can be denied if you don't have the net income to afford the monthly rent for a new lease.
Your Background or History with Previous Landlords
Prospective landlords will talk to your ex-landlord. If you have no rental history, it will look suspicious. If you have prior eviction lawsuits or other landlord problems, such as the destruction of a prior apartment, a landlord will not want to rent to you. Your credit history will be important to most prospective landlords.
Few or no landlords look at bankruptcy as a positive thing. But nothing frees up cash in a budget or increases net worth as quickly as a bankruptcy. Your credit report after Chapter 7 will often increase if your credit exceeds the 500 – 600 range. Eviction lawsuits and a poor rental history will often end rental applications.
What Collateral or Security are You Offering
You may have an excellent history with previous landlords, but every private property owner will want a deposit when you rent an apartment. Paying a larger security deposit is often a cost of filing for bankruptcy. Every property owner will usually require a security deposit.  The greater the risk the larger the deposit.
Landlords must keep the security deposit in a trust account, which should not be mingled with their operating business account. All too often, the landlord looks at the security deposit as his money and tries to find an excuse to keep it. If you rent an apartment, be prepared to pay it but expect it back if you return the property in good shape.
If he keeps the security deposit wrongfully, you can sue to get it back. This should include removing any untrue statement from your credit history. You can ask for discovery, and you should request a copy of his bank statements to prove it was not kept in a trust account and that he treated it as his money and not yours.
Chapter 7 Bankruptcy Will Often Increase your Credit Score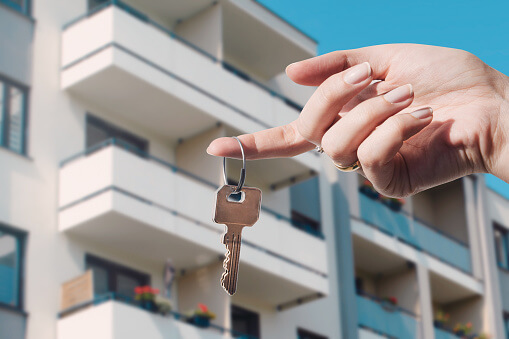 Landlords will look at your credit report. If your credit was less than 600, it should increase by 50 points or more after Chapter 7. Your credit file should contain notations of accounts closed after Chapter 7. One of the reasons for filing for bankruptcy is to improve poor credit. Your financial crisis should be over after Chapter 7.
Your financial obligations are gone. A prospective landlord should understand that filing bankruptcy was a financial decision. Chapter 7 increased your net worth and brought you debt relief. It ended a financial situation that was often not healthy for your family.
You Will Probably Would Pay Him if You Paid for Another Apartment after a Bankruptcy Filing
Whether you pay your credit cards or medical debt on time or not is not as important to a landlord as whether you timely tender your rent on time and in full. A long history of paying for prior apartments and keeping up the property helps. Many people may be delinquent on their hospital bills but never miss a mortgage or rent payment.
Why you Filed Bankruptcy is Often a Question You Will be Asked
Whether the tenant will tell the truth is often a factor in whether or not to trust you. If you lie to the person taking rental applications, they assume you lack the character to be a good tenant. Be prepared for the question, "what happened to require a bankruptcy case." The question will be asked.
Your past rental history will be a large part of the application. If you make timely payments, renting an apartment will get easier. If your application and problems in the past have to be explained, they will be considered excuses, not reasons for late payments.
Rental property has to be maintained, and most landlords would like persons with good credit to file applications. But many excellent people file bankruptcy, and if there are no other factors to deny you, an apartment landlord may be tempted to take a chance.
Legal professionals are happy to explain how for about 1800 dollars and ten hours of your work to prepare a bankruptcy case, you can eliminate 50 to 100 thousand dollars of unsecured debt with a Chapter 7. Often a recent bankruptcy improves your credit report.
Getting an Apartment after Bankruptcy is Just a Step to Buying a New House
Bankruptcy works to help people from renting an apartment to becoming a private owners of a home. In Chapter 13, your bankruptcy case status is everything. If you paid on items on time after you filed bankruptcy, you should qualify for a home mortgage within a year in Chapter 13 and 2 years after the Bankruptcy court gives you a Chapter 7 discharge.
If you don't do something to end the defaults and years later, you are still late on payments you never qualify for. It means a fresh start. But to get to homeownership, you often have to rent an apartment after bankruptcy.
Many landlords will run a credit check, but a potential landlord will accept bankruptcies if there are no other debts or current job problems. A landlord will not just rent but will often also sell homes. They invest in an apartment.
But at some point, Landlords retire. Your on-time payments to landlords and car loans will allow you to move beyond renting to having the credit to own a home or being a potential landlord yourself. Potential landlords would accept bankruptcies if the landlord obtained enough positive information in a credit record and investigation to show you were likely to pay.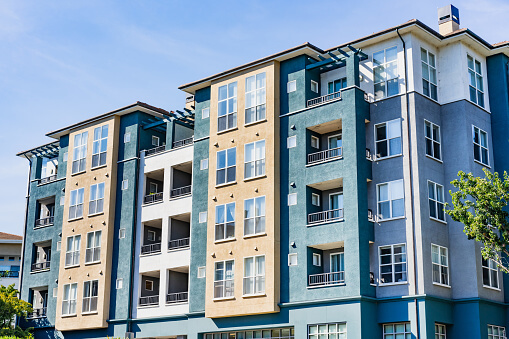 List of Websites That Can Help You Locate Apartment After Bankruptcy Filing
Many renters can file bankruptcy, and you should not have to live with a family member just because a credit check shows a potential landlord you filed bankruptcy. Bankruptcy is only one factor in deciding whether a landlord should rent to you.
Corporate policies may be a problem with large apartment complexes. The large apartment complexes owned by banks tend to only look at a credit record. But you can rent from a private landlord after bankruptcy.
Here are some of the best websites to help locate an apartment or home after filing bankruptcy. Be sure to come in for a free consultation with our law firm.
Talk to Us as Your Bankruptcy Attorney!
We give a free consultation which is often two hours long. We ensure our law firm gives you the information you need to successfully do a Chapter 7 bankruptcy and rent an apartment from a reasonable landlord.

Resources for Bankruptcy
Louisville, Kentucky Bankruptcy Forms
Benefits of a Chapter 7 Bankruptcy • Video
What is the Student Loan Brunner Test?
Filing Chapter 7 & Chapter 13 Bankruptcy
Student Loan Bankruptcy Qualifications
Chapter 11 Business Bankruptcy Information
If you are considering bankruptcy, don't delay because timing is crucial. I am here to help you. So, contact my office immediately to start the conversation—Nick C. Thompson, Bankruptcy Lawyer: 502-625-0905.