Every person's main assets are their land and home; they never want to lose them at any cost. That's why you should be aware of what's happening around you and, most importantly, be vigilant of trespassers establishing false legal claims to your property.
Mainly, they do this act under the concept of adverse possessor law in Kentucky.
In simple words:
These adverse possession laws state that trespassers establish legal claims about possessing a particular part of the property if the owner does not object to it within a specified time. Therefore, you must check all your assets in Kentucky to protect them and ensure they stay yours.
Adverse possession Kentucky is a lawful act that allows a trespasser to take possession of your property by acting as if it is theirs. They can take legal ownership of any unattended property in Kentucky by claiming themselves as legal owners of that particular land.
Therefore, we have structured this article to help you know all the essential details about adverse possession Kentucky law and how you can claim for it. Let's get started!
What is Adverse Possession Kentucky about?
The adverse possession laws followed in Kentucky's adverse possession laws are the general common concepts. The trespasser acts as if the property he has been living in for a specific time belongs to him.
Does it sound simple to you? Well, it is not that simple, though!
It is because the trespasser must provide all the proofs and bears the burden of establishing the claim to be true in front of the Kentucky adverse possession statute. In other words, if you own a property title, you are the true owner unless a possessor claims to be the owner and presents powerful enough evidence in court to gain its possession, whether all or some part of it.
However, you must not confuse the adverse possession with the easement to gain access to any other person's property. Subsequently, adverse possession transfers property title and associated rights to keep others away from the property.
Whereas easement involves the shared rights for the property. For instance, your neighbour has an easement right to your driveway to access their property.
Criteria Required for Trespassers Establishing Legal Claims

To take ownership of a property, a trespasser is bound to fulfil the following criteria:
Property possession was notorious and open.
The trespasser was an exclusive property user or had regular access to it.
The trespasser's possession is hostile, and they are not allowed to enter the premises.
Trespassers have actual possession of the property.
All the requirements mentioned above must be fulfilled for 15 years.

Actual Possession by the Trespasser
The control of the trespasser should be an actual possession. Meaning: the trespasser should exert dominion over the piece of property after gaining access to it. This requirement can be met after improvements, such as constructing a building or paving a road. "Actual Possession," similar to other conditions, is fact-specific.
Hostile to the True Owner
The trespasser cannot be at the property without permission. It should be a hostile possession. If the owner is renting a property to someone, they are not allowed to file a claim for adverse possession in Kentucky.
It is because the owner is permitted to use the property, and possession is permissible by the landowner.
The property is open and in notorious possession means that the trespasser's possession is involved, and they can access it frequently. The true owner is aware and clearly states that the trespasser wishes to have authority over that property. Substantial activity or building the property's structure are likely examples of this criterion.
An Exclusive Right of Possession Exists
The trespasser claims and proves that the ownership is exclusive after confirming that the property was hostile and active. Moreover, the trespasser doesn't share the possession with the owner or the general public.
Despite this, suppose that only one section of the land is used by the true owner, and another section is used by the trespasser. In that case, the Kentucky adverse possession law allows someone to claim ownership of a property portion through this law.
The statutory period for the property in Kentucky is 15 years. Before filing a petition for an adverse possession Kentucky claim, the trespasser is bound to meet the requirements for 15 years.
This means the clock immediately stops when the owner takes action within 15 years, and adverse possession cannot be claimed. If the 15 years time is expired and the owner doesn't disrupt any of these conditions, like initiating an ejectment order or granting permission for use, adverse possession can be filed.
Establishment of Adverse Possession Kentucky Law
The Homestead Act of 1862 established the law of adverse possession Kentucky laws. Not only in Kentucky, but these adverse possession laws are also in the book of many states.
As per laws, if a person has been living on a property for a specific time, has a deed on that property, has made changes to it, or has paid taxes or rent to it, they can claim to be the legal owner of that property.
Adverse possession laws seem to be an injustice, though; proving a legal owner of a property is not easy either. Particularly in Kentucky, a person claiming to be the property owner must show verification of certain factors before taking away the property from the owner. It is known as squatters' rights.
In my law firm, I have experienced and knowledge about the rules and laws associated with adverse possession in Kentucky. Contact Nick Thomson now to ensure your case is in safe hands and you are dealt with by a professional lawyer.
Title Property Law Color
Under the Kentucky law of adverse possession, there is an exception. A trespasser must continuously occupy or have access to the property for 15 years. That means if they can prove that the property was occupied by the trespasser "under color of title," the trespasser can prove the ownership of the property. In such a scenario, the statutory period is 7 years only.
Consequently, several ways exist to establish the "color of title." Sometimes, the county clerk's office records or deeds are not clear enough, hinting that the trespasser is the actual owner and owns the legal title of the property. Kentucky's shortened statute of limitations can be established based on this information.
Quiet Title Action
What should be your next step if a trespasser or a neighbour intrudes on your property in Kentucky?
Of course, any sensible person will first speak to the person responsible for the act and ask them politely to remove their buildings from the land and leave the property. The person will most probably respect your request if the mistake is not intentional.
However, you must seek legal advice from a qualified and professional attorney if the trespasser intends to take your property away. You can file a petition, "an action to quiet title." This is a legal procedure carried out to know who is the owner of the property.
How to Avoid Adverse Possession in Kentucky?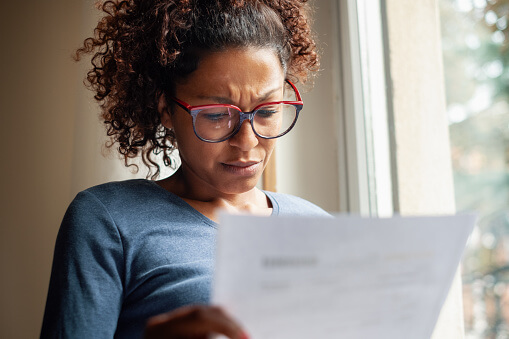 Since owning a property is a dream of almost every individual. Therefore, retaining your legal rights and protecting your property from squatters is also very crucial.
Here are some tips you must keep in mind to protect your property from the trespasser. By implementing these tips, they cannot file for an adverse possession claim for your property in Kentucky.
The primary step you must keep in mind to maintain the ownership of your property is to visit your land regularly. With more visits to the ground, there is less chance of squatters to accommodate on the land, or if they are doing so, it will be easy to recover the land.
Increase the security of your place by installing metal frames and steel fittings on doors and windows. It will prevent thieves and squatters from entering your property.
Nowadays, many modern security systems can be installed on the property to ensure no one is entering the house. Ensure to install an updated and current version of the alarm system and get connected through your smartphone device to keep an eye every time.
Obstruct the Access from the Roof
Ensure there is no access point left to enter the property. Squatters might find a way from the roof to enter. Therefore, it is better to block that to ensure the property's legal title remains yours.
Call Nick Thomson Today to Get Legal Assistance Regarding Adverse Possession in Kentucky!
If a trespasser has occupied your property, don't wait to take any action. If you are not that active, they might not miss a second to remove your ownership and file the Kentucky statute of adverse possession.
To that end, if you are facing the same or similar situation, schedule a free consultation now and get to know what your next step should be to bring back the ownership of your land.
Resources for Bankruptcy
Getting Started with Your Bankruptcy
Louisville Kentucky Bankruptcy Forms
Getting Your Fresh Start Through Bankruptcy
Your Fresh Start on a New Budget with Bankruptcy
Nick Thompson – Kentucky Foreclosure & Bankruptcy Attorney
If you are considering bankruptcy, don't delay because timing is crucial. I am here to help you. So, contact my office immediately to start the conversation—Nick C. Thompson, Bankruptcy Lawyer: 502-625-0905.