Having an unstable financial situation is itself a problem. But, when you've taken a car loan and failed to pay your credit back to your creditor, there are many chances that he may file a lawsuit against you. This situation mostly happens when the debtor has substantial debt to pay to the creditor.
Bankruptcy issues can get even worse as the creditors can quickly get permission from the state court before they take steps to pay what they owe. It can also happen before you withdraw the amount from your bank account. That's where the role of filing bankruptcy comes in.
Due to the negative connotations of different types of bankruptcy, people are still confused about using it as an option after getting a pending lawsuit. People also choose this option when they don't have many legal defenses. This makes them ask a common question:
The below guide is going to clear your confusion about this myth. Let's get started!
Can I File for Bankruptcy on a Lawsuit? Answered!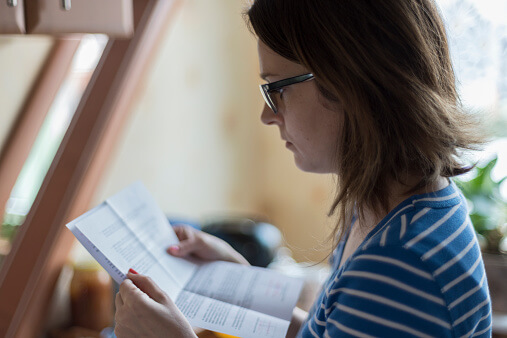 Yes, you can easily file for bankruptcy after getting a state lawsuit against you by the creditor. It is considered one of the best options by which you can take a stance against the lawsuit filed by the creditor.
It doesn't matter whether the lawsuit is just served or the judgment has been made; you can still file a bankruptcy petition to get a particular duration. In the meantime, you can get the chance to pay your pending amount/debt.
However, if you decide to fight a lawsuit, you will have a 50/50 chance of winning the case according to bankruptcy law. That is why many who have filed a lawsuit for not paying the remaining debt can file bankruptcy to stop the procedure. It can also clear lawsuit debt.
Can a Lawsuit Stops After Filing Bankruptcy?
It is evident among the debt payers that they will get a temporary or permanent automatic stay on the lawsuit once they file for bankruptcy. However, it all depends on the extremity of your case. Two chances come instantly you file for bankruptcy.
If the creditor has filed a lawsuit against you to recover money or property, your case will be discontinued entirely after filing for bankruptcy. Either you'll get a hold of the lawsuit or stop it permanently. Both these legal actions after filing for bankruptcy depend on the debt you have to pay.
In contrast, if you have some civil matter involved in the lawsuit, you can get a temporary pause in your proceedings. However, you'll need to address the judgment lien in bankruptcy to prevent collection after bankruptcy.
Protection is the basic procedure or protection that comes along after filing for bankruptcy. You will automatically get automatic stay protection against the lawsuit pending. This protection stay prevents every debt collector from conducting any attempt based on the collection activity.
Cases That Bankruptcy Can't Stop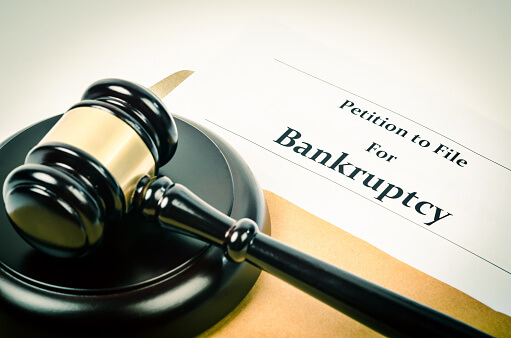 We have explained some case scenarios that easily be stopped by filing bankruptcy. But, there are some exceptions that you need to keep in mind when thinking about filing for bankruptcy. They remain active even after the bankruptcy filing. An automatic state of bankruptcy can also not act against most civil lawsuits.
Some of these debt collection lawsuits include a criminal case, illegal drugs, a petition to establish paternity, and a request to modify child custody, alimony, and child support. You will not get any temporary or permanent automatic stay on these cases after the bankruptcy filing.
How Bankruptcy Stops a Civil Lawsuit?
An order named "Automatic Stay" issued by a state court is known for stopping a civil lawsuit. This court order is famous for discontinuing any collection activity from the creditor's side. Every type of money judgment in a civil lawsuit is also stopped once a debtor files for bankruptcy.
In addition, the primary purpose of issuing an automatic stay is to hinder the creditor from getting any unfair share of the debtor's available funds. In such a way, the debtor doesn't have to worry about paying any extra amount to the creditor.
Also, an automatic stay issued after filing a bankruptcy case gives the court time to resolve the dispute for available assets. Bankruptcy courts also get the authority to divide these assets equally between the debtor and the creditor.
Types of Lawsuits Stopped by Bankruptcy
We have given a glimpse of civil lawsuits that are stopped by bankruptcy. But, many people are concerned that bankruptcy drastically affects their nondischargeable debts and assets. That is why the bankruptcy court has taken the step to provide debtors jurisdiction (they have the right to decide).
It applies only when there are allegations that you owe some money to a debtor and you failed to pay it back. Furthermore, it is also applicable if the person has harmed someone by some means.
However, many types of civil lawsuits can easily be stopped after the bankruptcy filing. Some of these include:
The case involving credit card debt
Case based on the financial dispute between the business partners
Home foreclosure case
Lawsuit with the collection of a deficiency balance
Compensation for a personal injury case
A lawsuit based on the money sought for a breach of contract
All these civil lawsuits fall under a category where filing a bankruptcy case stops further proceedings. It will wipe out the remaining or underlying debt or money judgment. However, there are exceptions where a creditor court can give a right to the creditor to pursue an action.
How to File a Bankruptcy after a Lawsuit?
After knowing about the stay you can get through filing bankruptcy, you may take a step to file it. We have made the process easy to understand.
Below are the easiest steps to follow when filing for a bankruptcy case.
Gather All Your Documents
The first step to filing a bankruptcy case is to collect all necessary financial documents. It will demonstrate your current financial situation to the court. Also, make sure to get a free copy of your credit report. You can get one free report from the credit bureaus every year.
However, some important documents that you must keep include the following:
Pay stubs or other proof of your regular income for the previous six months
All your tax returns done in the past 2 years
Bank account statements
Keep current retirement account or brokerage account statements
Never Forget Credit Counseling
Another step you must take before filing for a bankruptcy case, either 7 or 13, is to enroll in a credit counseling course. It will give you a thorough idea of the processes and formalities you must proceed with.
Fill in the Bankruptcy Forms
Once you're done with completing the credit counseling course, try to complete the bankruptcy forms. There are almost 23 separate forms which range up to 70 pages. These contain every intricate information needed to begin the procedure.
Get the Filling Fee and Print Out Bankruptcy Forms
The next step is to get the filing fee. It costs around $338 to file chapter 3 of bankruptcy. There is no need to worry if you don't have the credit to pay the fees. You can also apply your fee in installments. However, the process can take at least 4 months.
Now, print out all your bankruptcy forms to take them to court. Also, make sure to get them attested.
Go to the Bankruptcy Court
Once you have printed all the documents, you can visit the local bankruptcy court. Approach any clerk in the court to submit all your forms. But don't submit your bank statements and tax returns, as your bankruptcy lawyer will perform this task.
Mail Documents to the Bankruptcy Attorney
To complete the filing procedure for bankruptcy, you must mail all your documents to a bankruptcy judge. The bankruptcy attorney will help you in getting discharged from your debts.
Take Counseling Course 2 & Attend 341 Meeting
It's time to enroll in a counseling course 2. It will help you to get a detailed insight into the financial decisions you have to make. Now, attend 341 meetings (meetings of creditors). In this meeting, the trustee will verify your identity. Also, seek advice from him in the future.
Talk to the Creditor Lawsuit Help to Make the Right Decisions!
Getting into trouble paying debt can damage your financial state to a greater extent. But now you can get a chance to pay it with an extension by filing a bankruptcy case! You can file bankruptcy on a lawsuit to sustain your financial condition when paying debts to the creditor. It can be a permanent solution to your problem.
At my law firm, we can schedule a free consultation, and I can help you to sort out your debts. You can visit my office in Louisville, Kentucky, or fill out a form on my website, and we will get back to you soon.
Resources for Bankruptcy
Getting Started with Your Bankruptcy
Louisville Kentucky Bankruptcy Forms
Getting Your Fresh Start Through Bankruptcy
Your Fresh Start on a New Budget with Bankruptcy
Nick Thompson – Kentucky Foreclosure & Bankruptcy Attorney
If you are considering bankruptcy, don't delay because timing is crucial. I am here to help you. So, contact my office right away to start the conversation. Nick C. Thompson, Bankruptcy Lawyer: 502-625-0905.