Imagine having a regular source of household income and not finding a way to pay/repay your debts. In such a case, the only solution you'll opt for after Chapter 7 Bankruptcy is Chapter 13. Ranging from credit scores to potential financial repayment strategies, Chapter 13 Bankruptcy offers a lot more!
But, still, people choosing this option consider it a hefty process as it includes attaching a bundle of legal documents and bankruptcy forms. But, filing a reliable & experienced local attorney can help you get through the process without any problem. It will help you in the free initial consultation.
In the following guide, we'll guide you about some necessary documents you must attach and complete steps to follow when filing for chapter 13 bankruptcy.
Chapter 13 Bankruptcy: A Short Overview
After Chapter 7 bankruptcy, people find chapter 13 bankruptcy, the most relevant reorganization plan for clearing all their debts without repaying any amount to certain creditors. It is suitable even if you have less than the median household income level. People who satisfy the means test are also eligible for filing chapter 13 bankruptcy.
Another common term I used to describe Chapter 13 for Bankruptcy is "Wage Earner's Bankruptcy" or "Reorganization Plan." It works quite differently as compared to Chapter 7 bankruptcy. You'll find it perfect to receive a full discharge from your debts and complete your case. However, you need to give surety about your eligibility for the payments to clear your debts quickly.
Furthermore, the duration for filing Chapter 13 Bankruptcy also keeps it different from Chapter 7 Bankruptcy. It lasts for 3 o 5 years. In this period, you'll be making monthly payments per the agreements made with your bankruptcy trustee. The bankruptcy lawyer will help you with this procedure.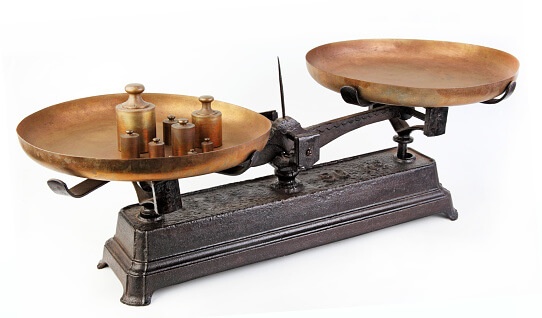 How Does it Work?
Working of Chapter 13 Bankruptcy depends on the plan a debtor chooses. However, whenever an individual files for it, he gets a repayment plan with many debt relief options. An instant freeze on collections starts as soon as you begin with it. You will not have to frequently visit, call, or write to get your money.
Also, it is suitable for people earning enough wages to pay their debts without demanding help or taking loans from the authorities. The bankruptcy attorney will give you a debt consolidation plan that helps you to clear payments by simplifying the repayment procedure.
Necessary Steps for Filing a Chapter 13 Bankruptcy
If you have filed for Chapter 7 bankruptcy, there are many chances you'll find the process similar to Chapter 13. But, some significant steps make the whole procedure different.
Some steps that you must follow for filing Chapter 13 are given as under:
Gathering Documents is Important
When starting, you must figure out the amount and the eligible individuals for your debt clearance. To do so, you must get copies of your credit reports from renowned credit reporting agencies. These can include Experian, Pay Stubs, TransUnion, and Equifax.
Some other documents that you must get besides your credit report are:
Your tax returns for the last 4 four years
Your bank account statements for the previous 3 to 6 months
Mortgage bank statements & real estate tax returns & bills
Your brokerage account statements
Recent car loan statements made through bank accounts
Residential mortgage statements (if paid)
Proof of regular income determination for the last 6 months
All these documents are necessary as they provide a clear image of your authenticity to clear the debts quickly. Furthermore, the availability of all these documents will make the formalities prompt for you.
Get an Idea of Your Debts
Once you have collected documents and have a complete list of debts, you need to analyze them. A debt can be of different types, including a credit card debt, a medical bill, or even a payday loan. After labeling the kind of debts, you'll have to analyze secured debts and unsecured debts. It will give you an idea of how much debt you need.
If you ask about the secured debts, they are directly attached to some type of collateral. It can include mortgage or car loans. Comparatively, most unsecured debts have credit card debts, medical bills, and payday loans.
Analyzing your type of debt doesn't end here. You will have to figure out the common priority debts and non-priority debts. The first relates to child support payments, domestic abuse obligations, and tax debts.
Conduct Inventory Your Property
Besides analyzing your debts, you must list everything you own or possess. This step is essential as it will reveal what or how much you can own after filing for Bankruptcy. No doubt, Chapter 13 saves your property, but you'll have to pay a certain amount to the creditors.
Analyze Your Income by Creating a Budget
Another critical step is creating a budget and figuring out your budget. There are many chances you'll get income from different verifiable sources. However, if you get government benefits and financial assistance from family or friends, you'll be able to file for Chapter 13 Bankruptcy.
Enroll in Your First Credit Counseling Course
Getting detailed insight into the Chapter 13 policies and requirements is essential before starting bankruptcy paperwork. According to the Department of Justice, you must complete a credit counseling course; You don't have to enroll in onsite courses. They are available online or completed on the telephone. If you are confused about the filing fees, it ranges from $10 to $50.
Fill out All Your Bankruptcy Forms
Twenty-three different bankruptcy forms range up to 70 pages in a Chapter 13 bankruptcy petition. So, you'll have to fill out all the necessary details by entering your financial data and exact financial situation in the bankruptcy paperwork. In addition to this, you can also take filling out the form as drafting your Chapter 13 repayment plan.
File Bankruptcy Petition for Chapter 13 and Pay the Filing Fee
After filling up the entire form, you must do your signatures on the pages and take the form to bankruptcy court. Make sure to include your credit counseling certificate and printed forms. However, the average filing fee for a Chapter 13 case rounds is up to $313. Don't forget to take the required copies as the bankruptcy court demands.
Send the Forms to a Bankruptcy Attorney
You can't precede your case without hiring a reliable trustee or an attorney who can handle your case appropriately. So, send all your documents to your trustee before meeting the creditor. He will verify the information that you have added to the required forms. Also, confirm the attorney fees. Depending on the case's complexity, attorney fees differ.
Never Miss 341 Meeting
After one month of filing your case, you'll be meeting your Chapter 13 trustee. Your creditors can also be there at the meeting, but they don't show up mostly. The primary purpose of the 341 meetings is to verify your identity and give supporting documents to strengthen your case. Besides the meeting, you'll also have to appear at the confirmation hearing.
You'll face a judge at the confirmation hearing. He will allow your case to proceed further.
Follow Your Chapter 13 Monthly Plan Payments
You must be happy at this point as the hardest part is over. You have got your Chapter 13 case approved at this stage. You must follow your monthly plan payments and make debt clearance for the next 3 to 5 years. You will have to pay the first payment within 30 days. This will help you a lot in financial management.
Enroll for Debtor Education Course & Receive Your Discharge
Here's the very last step. You must enroll for your second debtor education course before receiving your discharge. You will only get your discharge after your case. However, your unpaid balances on unsecured debts will be deducted from your discharge.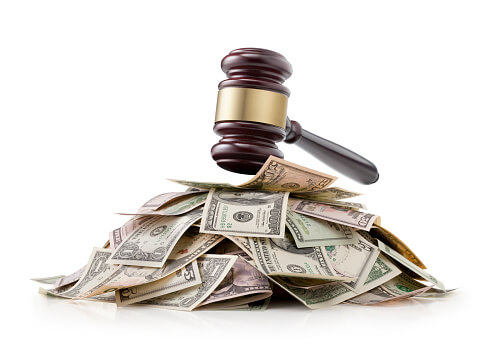 Essential Documents Needed to File Chapter
Now that you have learned the steps of filing a Chapter 13 bankruptcy case, you should also know the necessary documents to attach. Some of these include:
Attaching financial records when filing your case is very important! It will help you get the appropriate type of Bankruptcy for you. all the financial papers demonstrate your steady source of income, making you eligible for the case.
Financial documents related to this category are:
Recent bank statements
Bills that you got from your creditors
Recent payment coupons for vehicles and real estate
Receipts of all recent payment
Invoices or bills made in the last year
Record of unprotected property sold
Total monthly income or monthly pension payments

Legal Records
Besides the financial documents, you must attach your legal documents and Chapter 13 forms. This will make attorneys evaluate your eligibility for the case.
Some documents that fall under this category include:
Litigation files or the judgments against you
Files from previous attorneys
Divorce decrees or other course orders
Other debt statements

Forms for Chapter 13 Bankruptcy
Besides attaching the documents, you will have to fill out these forms and attach them with the petition. These forms include:
101 Voluntary Petition for Individuals Filing
101 Voluntary Petition for Individuals Filing for Bankruptcy
106Dec Declaration About an Individual Debtor's Schedules
106Sum Summary of Your Assets and Liabilities and Certain Statistical Information
106A/B Schedule A/B: Property
106C Schedule C: The Property You Claim as Exempt
106D Schedule D: Creditors Who Hold Claims Secured by Property
106E/F Schedule E/F: Creditors Who Have Unsecured Claims
106G Schedule G: Executory Contracts and Unexpired Leases
106H Schedule H: Your Codebtors
106I Schedule I: Your Median Income Level
106J Schedule J: Your Expenses and current monthly income
107 Your Statement of Financial Affairs for individuals Filing Bankruptcy
113 Chapter 13 Plan (bankruptcy courts often require a local plan form instead of the official form given by the bankruptcy lawyer)
121 Your Statement About Your Social Security Numbers
122C-1 Commitment Period Calculation and Statement of Your Current Monthly Income Chapter 13
122C-2 Chapter 13 Calculation of Your Disposable Income
541 Certificate of completion of a debtor course (you will use this form after filing if the provider of your debtor course does not file your certificate on your behalf)
2010 USC 342(b) notification required for bankruptcy filers (the notice should be sent to the debtor, but the local bankruptcy court determines if it should be filed with others).Your local bankruptcy court will determine the format for the creditor matrix or list you must provide. Find out how to locate this requirement in the "Local Chapter 7 Bankruptcy Forms section below."
Additional Documents to Attach
To prove your income, you will also have to attach the following documents:
Your vehicle titles
Mortgage or lease
Your signed promissory notes
All insurance policies that you're eligible for
Correspondences and letters with creditors
Lawsuits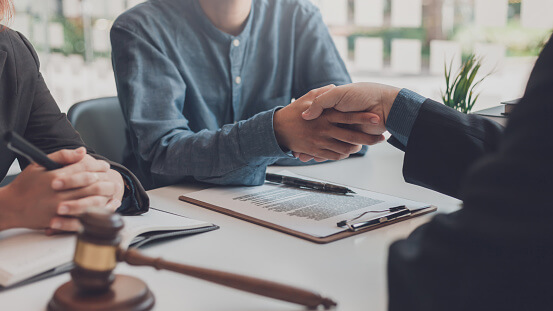 Call a Professional Bankruptcy Attorney for Pro Legal Advice!
We know filing a Chapter 13 case is a tricky process. But, we have revealed all steps and document checklists in the section above. We're sure you are confident to file your case now. If you're still confused, don't take more time to hire an attorney to help you.
Resources for Bankruptcy
Getting Started with Your Bankruptcy
Louisville Kentucky Bankruptcy Forms
Getting Your Fresh Start Through Bankruptcy
Your Fresh Start on a New Budget with Bankruptcy
Nick Thompson – Kentucky Foreclosure & Bankruptcy Attorney
If you are considering bankruptcy, don't delay because timing is crucial. I am here to help you. So, contact my office right away to start the conversation. Nick C. Thompson, Bankruptcy Lawyer: 502-625-0905.