Finding out that you have received an eviction note is devastating. Fear of losing home means more stress along with other hassles in life.
Sickness, accidents, and job layoffs mean falling behind your debts and bills, resulting in more challenging scenarios and issues like eviction notices.
An eviction stays on your record and affects many other factors, including your credit history, scores, and apartment applications. Getting rid of eviction from your previous record is tough, but it is not impossible.
You might have this query: how long does an eviction stay on your record?
The simple answer: 7 years!
Though the standard period for the eviction to stay on your record is 7 years, you can go through certain factors and conditions to change this.
At Louisville, Kentucky, Law firm Nick Thomson is here to guide you and assist you with all the issues and technicalities associated with the eviction. I can help you to get answers to the most common queries.
And I can also guide you about what steps you can take to avoid eviction or get eviction erased. Or if you are having any difficult situations or need legal advice, don't hesitate to call Nick Thomson at 502-625-0905.
Continue reading till the end if you want more details about eviction, how long it stays on your record, and what you can do to rent a property with eviction. Later, we will also discuss how to avoid eviction.
Let us get started!
Eviction on Your Credit Report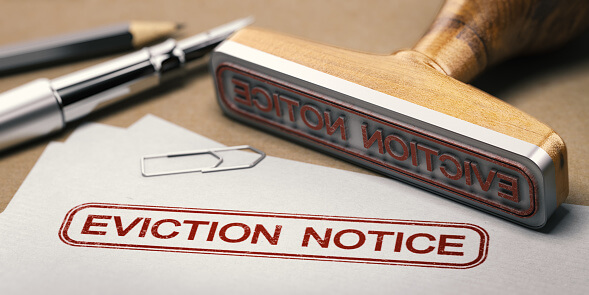 Question: Does an eviction stays or appear in your credit report?
The answer to this question might be tricky as eviction itself does not appear on your credit history. Still, like other unpaid debt (such as unpaid rent), it can appear on your credit history if your previous landowner has submitted the debts to the credit agency.
Primarily, debt collection agencies are answerable to three major bureaus: Experian, TransUnion, and Equifax.
Therefore, this unpaid rent and debt will occupy a place on your credit report and harm your credit score. If your landlord has submitted your unpaid rent debts to the collection agency, they call you non-stop to get their rent payments.
Perhaps, you are aware of your financial situation and troubles, and you don't need a credit collection agency to call every and now for a reminder. To that end, you must hire a professional and experienced attorney to deal with them.
How to Rent with an Eviction on Record?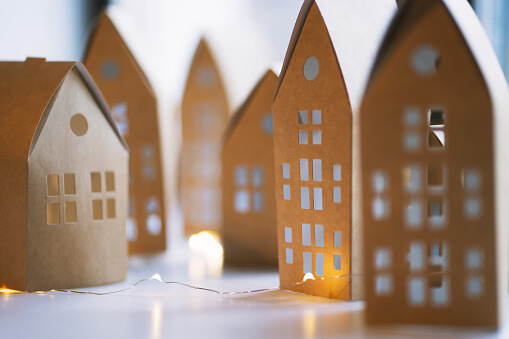 An eviction case in your credit report can be a big issue while renting a property. Almost all future landlords see tenants with an eviction on credit history as a considerable risk. And obviously, everyone looks for the safer and more reliable option.
Landlords and dealers require a good credit report to rent a property or even consider a tenant. And an eviction on your record is a big red flag for them and makes it hard to meet the selection criteria for renting a property.
Although eviction stays on the record for seven years on your credit report, a person might not be the same as they were seven years ago. If you have an eviction on your credit history, follow these steps to increase your chances of renting your desired property.
You might be asked to pay a higher security deposit to prove your liability if you have a poor rental history. Or, if possible, pay the monthly advance rent for multiple months to prove you are a reliable and trusted tenant for the property.
If you sign a rental agreement with a consigner, your chance of getting a property for rent might increase. A cosigner can help the landlord ensure they will get the rent on time. Moreover, a cosigner can take responsibility for paying rent if you cannot do so for some reason.
Let the prospective property manager or landlord know details about your eviction and poor rental history beforehand. Your credit history is only a one-sided picture; you need to show the potential landlord the complete to ensure them you are a good pick.
Work on Your Credit Score
Meantime while eviction is on your rental history, you must work on building a healthy and good credit score. Timely rent payments and consistent access to credit will indicate that you are responsible tenants, regardless of your record, as anybody can face unfortunate situations.
In the event of an Eviction, How Long Does it Remain on Your Rental History Report?
For most tenant records, the eviction record stays on their credit history for seven years. A judgment of eviction on your credit history can make renting a property difficult and stressful.
Removing an eviction from your rental history report can be an extensive task, but it is not impossible. Talk to your previous landlord, make amendments to the payments, and pay back any rent or fees related to the apartment preparation for a new tenant.
By doing this, your previous landlord might not give your debt details to the collection agency, but ensure to pay with the proof of written agreements. And after paying back, you can ask your previous landlord to remove the eviction record from the tenant screening reports history. Removing it from the tenant screening report enables you to get a rental property comparatively quickly.
What are the Options for Disputing an Eviction Process with the Credit Bureaus?
Since credit bureaus do not report evictions, you can not dispute them. However, if you have a collection record on your credit report, you can dispute the collection, which can be removed from the credit reports.
In addition, this is a tricky area, and even though you are paying the debts back, it will not improve your credit score nor remove the collection from your credit report. It will only shut the account with the debt collection agency.
It means the collection will stay on your credit reports and impact your credit history resulting in lower credit scores for seven years.
Factors that Can Avoid Eviction Process
Worldwide, many people are living neck to the neck; in other words, we can say that they are just a month away from homelessness. Losing your residence can be a result of several factors.
Avoiding eviction is not as simple as saying timely pay rent. Though many tenants are evicted due to unpaid rent, that is not the entire story. Luckily, few options are available to avoid eviction lawsuit.
Bankruptcy is a debt relief option that can help you pay your debts and get a fresh start. Many people are hesitant to file for bankruptcy as they have a misconception about it. Bankruptcy will immediately stop wage garnishment and other lawsuits such as eviction.
Since paying rent is an unsecured debt and can be discharged when filing bankruptcy. At Nick Thomson's law firm, we understand your hassles and financial struggles; therefore, you must take legal advice from professionals to get back on track.
Fight in the Court Against Eviction
You can fight against the eviction before it is published on your record. Remember, an eviction notice is not the end of the process. In every state, certain lawsuits are associated with eviction; thus, you should act accordingly.
In Kentucky, the process requires written notice and legal cause behind the eviction. Generally, the notice period is almost of 7-days to provide a tenant a time to avoid eviction.
Subsequently, if the eviction is due to the lease agreement or anything related, the tenant has 14 days to fix the violation. However, if the tenant doesn't answer the notice, the landlord can file an eviction case on the 15th day. You can file the suit against the landlord if he fails to send you the written eviction notice or does not have any legal cause for eviction.
Sometimes, landlords allow tenants to devise a payment plan to clear their past months' pending payments. Be honest with the landlord and explain what is happening in your life and how long it might take to get back on track. Since eviction is a long and tiring paperwork process, your landlord might want to settle it.
Louisville, Kentucky, Professional Attorneys are Always Ready to Help!
We understand life is not always the same. You may face unfortunate incidents, or sometimes things don't turn out as you have thought.
It is difficult to understand how long does an eviction stay on your record on your own; Luckily, you can have legal advice officials just a call away. Call now to schedule a free consultation and get professional assistance.
Resources for Bankruptcy
Getting Started with Your Bankruptcy
Louisville Kentucky Bankruptcy Forms
Getting Your Fresh Start Through Bankruptcy
Your Fresh Start on a New Budget with Bankruptcy
Nick Thompson – Kentucky Foreclosure & Bankruptcy Attorney
If you are considering bankruptcy, don't delay because timing is crucial. I am here to help you. So, contact my office right away to start the conversation. Nick C. Thompson, Bankruptcy Lawyer: 502-625-0905.